Podcast: Play in new window | Download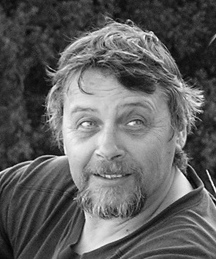 We are continuing our conversations with Antero Alli.
This series of conversations is on the topic called the 8 Circuit Brain model. It is something that Timothy Leary first brought into the western consciousness. Later, Robert Anton Wilson in his book Prometheus Rising gave it a more wide spread appeal, and Antero in his book AngelTech provided a more hands-on approach to the same model.
This conversation covers the following topics:
Circuit 3: symbolic-conceptual intelligence

Signs of getting stuck in circuit 3: "parroting", quoting other sources, but not having it come from you. Stuck at absorbtion, without proper integration.
The aim of 3rd circuit is communication – real communication, making you think.
Being logical is not the same as thinking

Circuit 4: ability to get along with people

People are unpredictable, for the most part. Ability to live with this unpredictability
Confidence of C-4 is whether you are likable
The vehicle for C-4: the ego personality
Annoyance as an indicator of unfulfilled needs / points of growth

Circuit 5: somatic intelligence; somatic opening to present time, living in the present, opening to all 5 senses.

Like circuit 1, only with awareness. Getting high.
Various practices can do it (meditation, etc.). If you live long enough, it tends to open up eventually, like any other circuit.
Charisma: transmission of integrated circuit 5. Certain amount of performance on stage produces charisma.

Circuit 6:

The central nervous system becomes self-aware.
The energy body / double / aura
Chakras

Circuit 7: Mytho-poetic, genetic intelligence

This is where things become genuinely weird
Existing conditions that are shared among the immediate family members

Circuit 8: non-local

Out of body experiences, near-death experiences
Finding non-locality in your experience, beyond the confines of time and space
What Antero calls "Void"
Connections between circuits 1-5, 2-6, 3-7, 4-8
[techtags: 8 circuit brain, Timothy Leary, Robert Anton Wilson, Antero Alli, consciousness, imprint, response potential]